How to use the Support feature aka "green support button"
1. Click on the "SUPPORT" icon / button*

2. Click on the "Contact us" icon / button.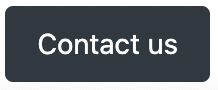 3. Fill out the form: Name, Email, Request Type, and as much detail about the topic that you can provide.
- Consider including information about the Browser that you are using i.e. Chrome, Firefox, Edge
- Know that we do not readily support IE / Internet Explorer. If you must use IE please, include your Site Administrator in the communication.
- There is an option to upload images (screenshots) if you feel that it would be helpful
4. Click on "Send"
*If you are actively seeking support and you are a current customer, please submit your support request via your site (yoursite.proteanhub.com)