If you are looking for a mission or a task assigned to you in OASIS and are unable to find it, you may have a filter in place. In the images below, you will see that I had a filter on to only show Shift Assessment's. I fixed the issue by:
1. Choosing Filter/Sort on the right side of my screen
2. Under Template, I chose Show all (you can filter your view to only see Utilization Review's, Serious Reportable Event's, a specific base, etc).
3. Click Update List and your tasks should appear.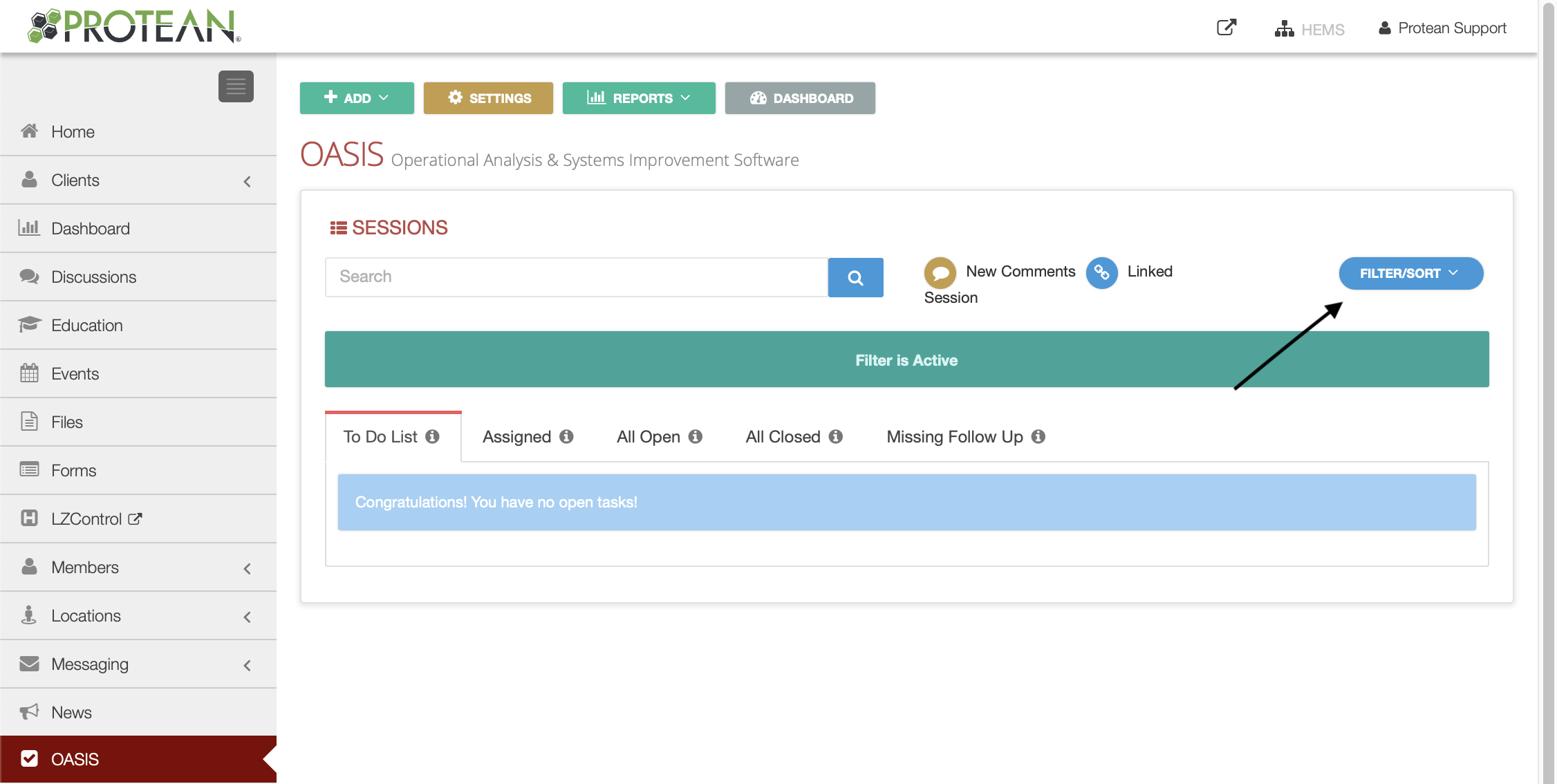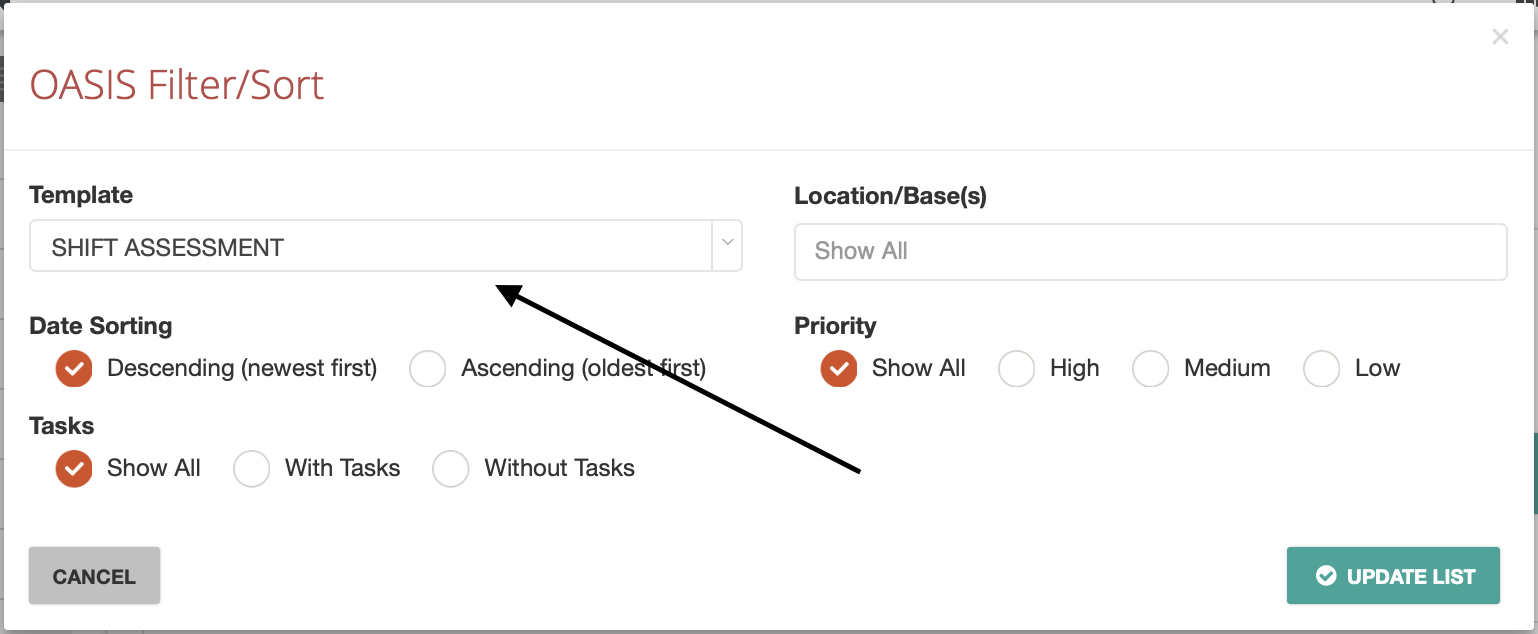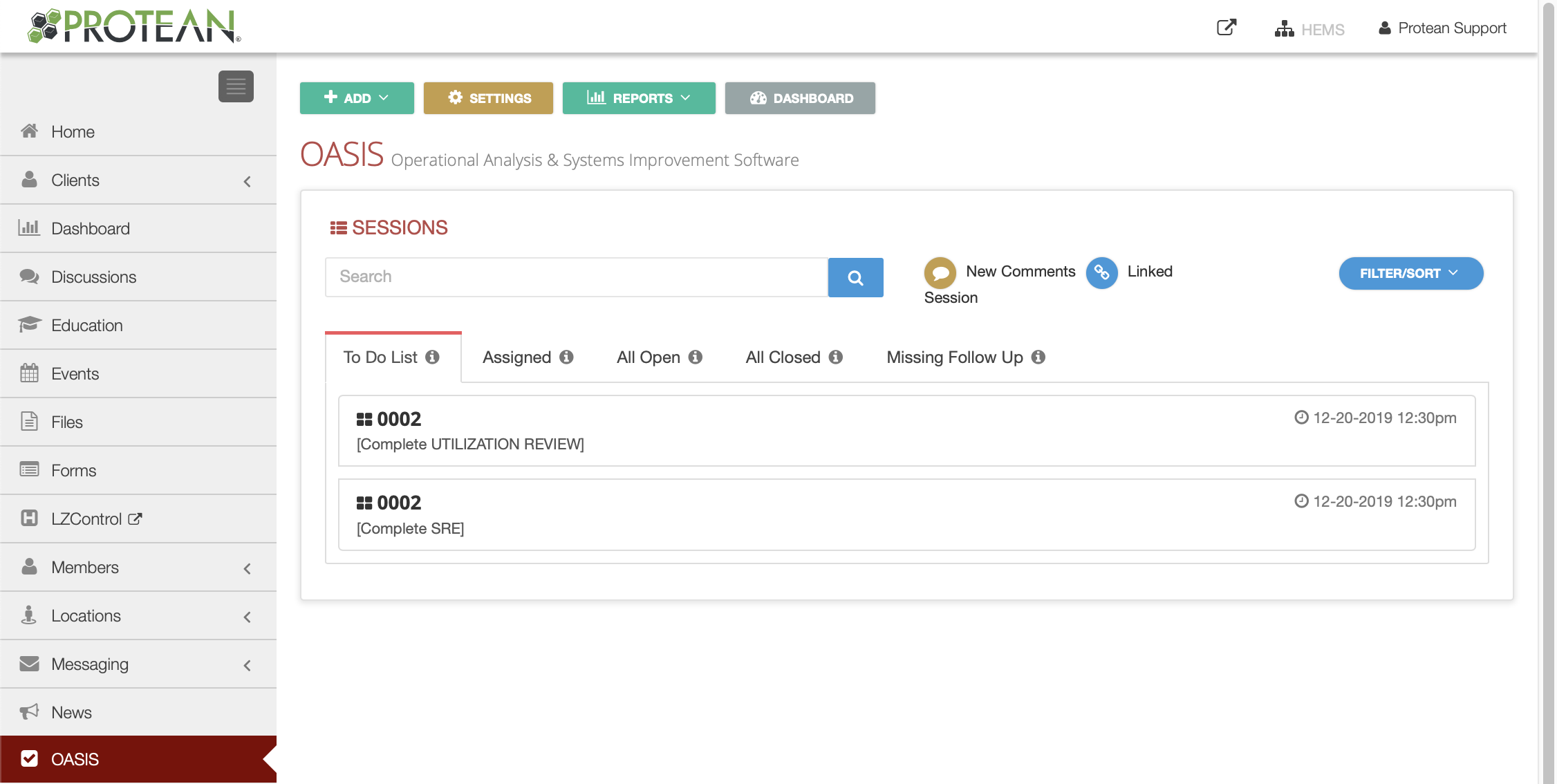 ---
Related Articles: OASIS - Filtering by task