"Roles" are tags that will appear within the shift details field to display/communicate the individual's "Role" for that given shift. This example: "OIC" (Officer in Charge).

Click ADD ROLE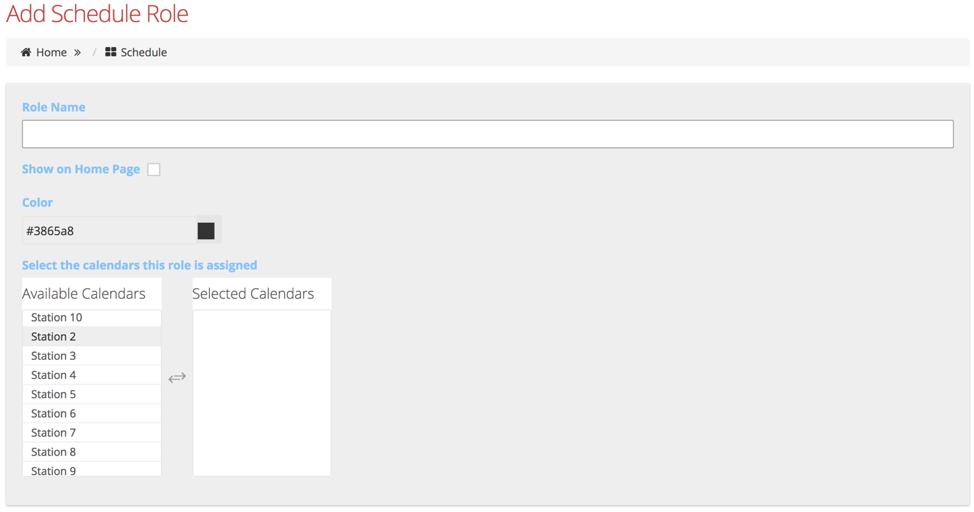 Role Name: Enter the desired label/name.
Show on Home Page: Choose to display the Role on the "Day Board" (Home Page).
Color: Choose the desired background color for the role icon.
Select the calendars this role is assigned: The Role will be assigned to the Selected Calendars that were chosen from the Available Calendars list.
*When creating a shift, select a Role if you would like it to be displayed along with the shift
________________________________________________________________________________________________________________Related Articles: Member Schedule Pattern