To send a message to a specific person or company

Pick the Person(s) or Group(s) you would like the message to be sent to

Create a Subject line

Type your Message

Hit 'SEND MESSAGE'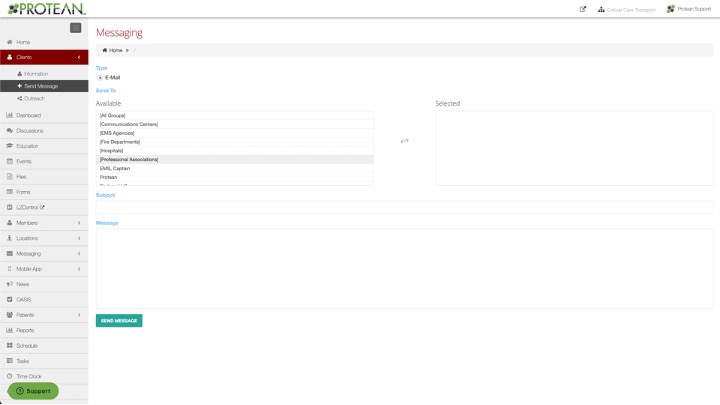 Notes:
1.The message is delivered as an email (not a text message or any other form)
2.The recipient(s) will receive a message from "donotreply@proteanhub.com" and will not be able to REPLY to that email address. You will need to communicate how you would like them to contact you, with a reply, if applicable
3.The recipient(s) might find that the message is delivered to their junk/spam folder. If they report not receiving the message - have them search for the sender or subject to locate it within their mail application
Important: Your permissions within the site may affect your ability to send messages.