To send a message, click the 'Messaging' drop down, then '+ Send Message'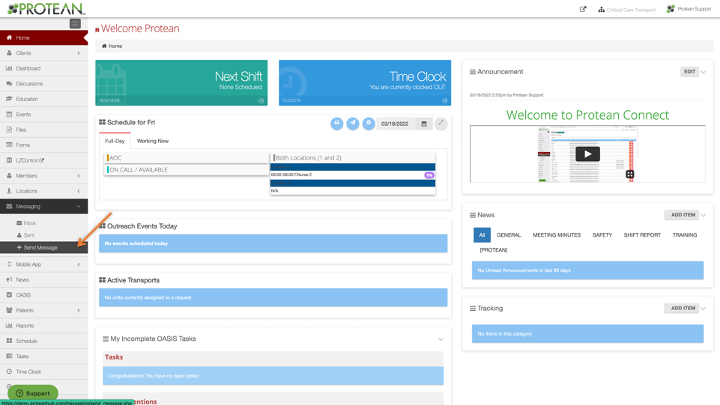 2. Choose the type of Message you would like to send, Email or Text Message.
3. Pick the Group(s) you would like this message to be sent to
4. Create a Subject line
5. Type your Message
6. Hit 'SEND MESSAGE'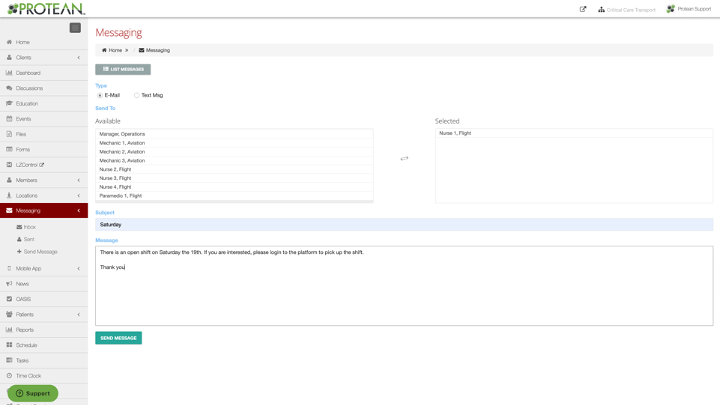 Please note: Your permissions within the site may affect your ability to send Messages.